Effective 1st March 2021 Safaricom will permanently adjust Home Fibre Speeds Bandwidths extending an offer that had been put in place to cushion its customers last year due to Covid-19
Home Fibre customers will now get double speeds they have paid for with Diamond Package customers getting more than double the speed at 250%.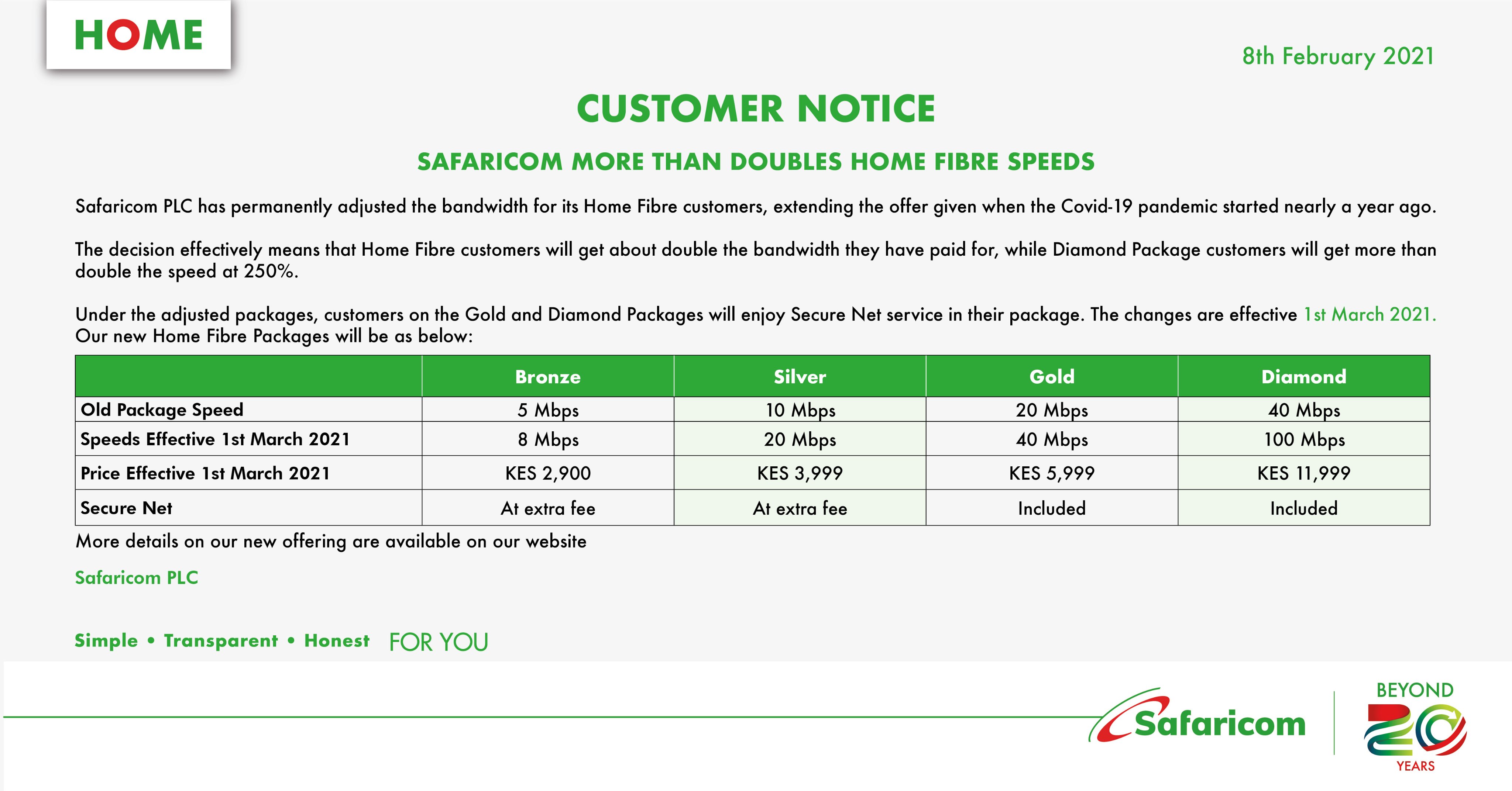 The move which started as a goodwill initiative for many workers who are currently working from home is more than welcome.
Netizens welcomed the news with mixed reactions, while the speeds are salivating many users claim they are priced too high.
The telco has, however, increased the price for their Gold and Diamond packages by Sh300 and Sh500 respectively despite the concern by users.