Twitter users can now officially apply for a blue verification badge. The popular microblogging platform has today announced that users will be able to apply for the checkmark over the next few weeks.
The blue verified badge  on Twitter lets people know that an account of public interest is authentic. To receive the blue badge, your account must be authentic, notable, and active.
"You can now submit an application to request verification in-app, right from your account settings!" Your verified blue badge source
Over the next few weeks, everyone on Twitter will start to see the new verification application directly in the Account Settings tab. "If you don't see this update immediately today, don't worry! We're gradually rolling it out to everyone to ensure that we can review applications in a timely manner. " Twitter says.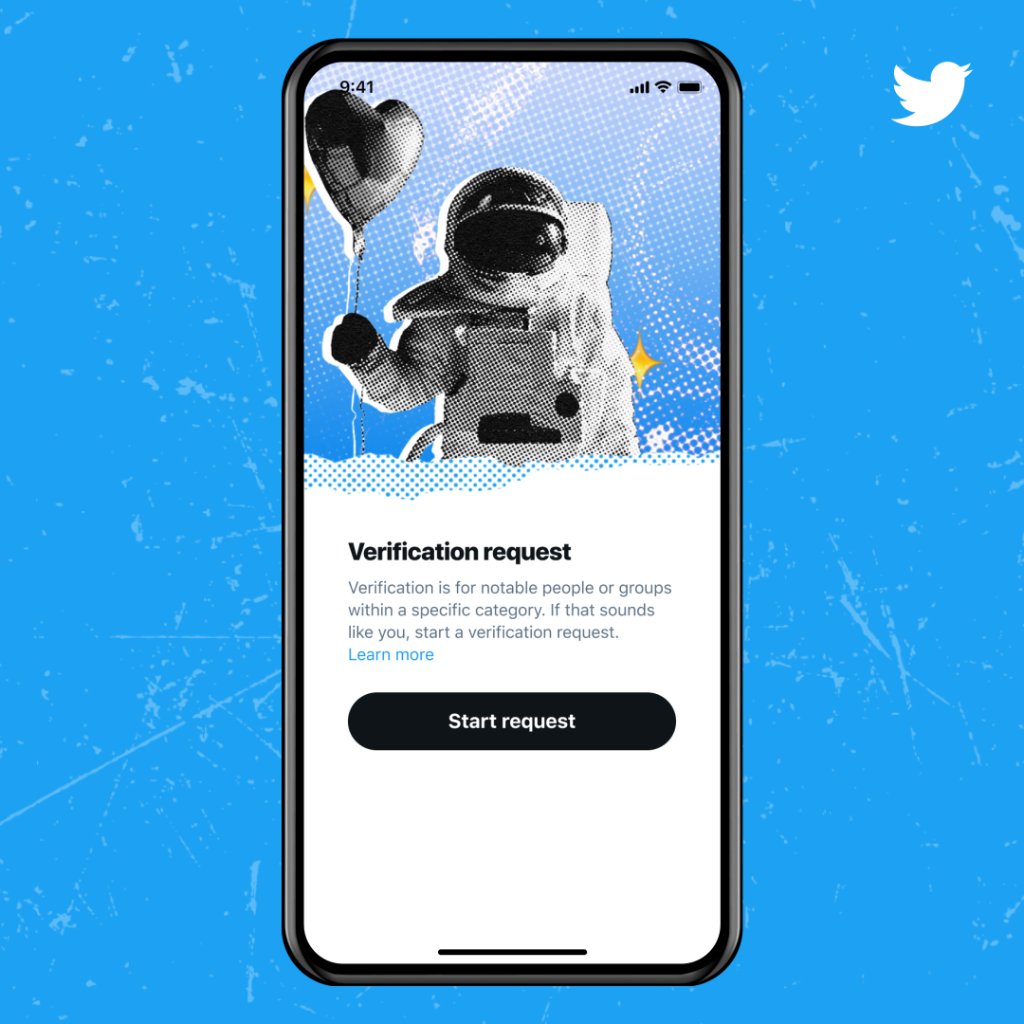 "Today's application rollout marks the next milestone in our plans to give more transparency, credibility, and clarity to verification on Twitter. Below, we share more about this application process and what's next in our work to help people understand who they're interacting with on Twitter. " Twitter said in a blog post.
Eligible Accounts For Twitter Verification
To qualify for a blue badge, Twitter says your account must be  Authentic, Notable, and  Active.
These categories of accounts are immediately eligible:
Government

Companies,

brands, & organizations

News organizations & journalists

Entertainment

 Sports & gaming

Activists, organizers, & other influential individuals
Twitter says it plans to introduce more categories later this year, such as those for scientists, academics, and religious leaders.
Accounts Not Eligible For Twitter Verification
Accounts not eligible include Parody, newsfeed, commentary, & unofficial fan accounts, Pets & fictional characters, Accounts associated with coordinated harmful activity/hateful content, and accounts that have violated Twitter's Platform manipulation & spam policy.
Learn how to apply for verification here. Once you submit your application, you can expect an emailed response from Twitter within a few days, but this could take up to a few weeks. If your application is approved, you'll see the blue badge automatically on your profile. If your application is rejected, you can reapply after 30 days.